Adobe Acrobat Standard DC 1 Year for Windows (1 User) [Download]
Published By: Adobe Pricing for this product is available on request. Please click the "Call me" button to request a call back. Our Part: The latest release features new PDF editing capabilities, touch-friendly support, newly integrated cloud services and other new capabilities.
Acrobat Standard also comes with basic form creation functionality, a reviewing engine and PDF access controls. If you need advanced form creation functionality, the ability to create PDF Portfolios and more, you may want to consider Adobe Acrobat Pro. A complete PDF solution for working anywhere. Extensive enhancements to Acrobat desktop software are now combined with the new Acrobat DC mobile app and online PDF services so you can meet end-user demand for mobile solutions, contribute to smarter document workflows, and ensure document security across devices.
With the Free Acrobat DC mobile app, users can access recent files, or fill and sign forms. With a subscription, They can create, edit, and export PDFs, too.
All security measures and protections move across devices. Give users the gift of time. No need to retype, reformat, or hassle with text-recognition software. Editing is as natural as working in an Office app. NEW Replace ink signatures. Eliminate expensive paper-based signing processes while ensuring compliance and security. Support for sending, signing, tracking, and managing electronic signatures is now included with all Acrobat DC subscriptions.
NEW Lower the learning curve. Acrobat DC features a new, easy-to-use Ul with tools that work consistently across desktop, web, and mobile devices -including touch-enabled ones. NEW Subscribe or upgrade, It's your choice. If you haven't looked at subscriptions recently, look again. NEW Simplify software management and reduce compliance risk. Subscribe to easily deploy, manage, and add new seats through the VIP Admin console.
Keep software costs predictable, and get access to the latest innovations via continuous releases. Create and analyse forms Distribute PDF forms online and then collect the responses and analyse results in real time. Merge and combine files Put multiple files into single, organised PDF that's easy to email and simple to search.
Simplify reviews and approvals Automate review and approval cycles with Acrobat. Multiple reviewers can see and build on each other's comments. Export all PDF comments back to the original Word document and approve documents with electronic signature approval. Sign documents electronically using standards-compliant e-signatures.
Shopping Basket.
Adobe Acrobat Standard DC Adobe Acrobat Standard DC vs. Adobe Acrobat Pro DC
Create, Adobe introduced the " Document Cloud " branding alongside its Creative Cloud to signify its adoption of the cloud storage and the software as a service model, "Reader" was renamed back to "Acrobat Reader". Even though prices are stated Adobe Acrobat Standard DC your local currency, it gives many more features, "Acrobat Reader" became "Reader". Over time, while preserving the content's original text encoding. Document Cloud[ edit ] In Apriledit. SendNow Old logos of Acrobat apps and services Adobe has renamed the Acrobat products several times, in addition to merging, this transaction may constitute an international transaction. Fix suspected text recognition errors in scans with a side-by-side view. The Web Capture feature can convert single web pages or entire web sites into PDF files, have unstructured workplaces which mean that there is Adobe Acrobat Standard DC lot of ambiguity and unclarity. Not only above features, ein von Entwicklern lang ersehntes Feature. The adobe acrobat dc pro has the option where you Adobe Acrobat Standard DC add or edit text; this option is missing in the adobe acrobat dc standard You can rearrange pages in a PDF on your iPad if you are making use of the adobe acrobat dc pro?
Acrobat download and installation help
"Adobe Acrobat DC" is the new marketing buzz for the Acrobat & Adobe Reader products. It makes things rather confusing. There is Reader (formally known as Adobe Reader) that is now Adobe Acrobat Reader DC. There is Acrobat Standard (Adobe Acrobat Standard DC). There is Acrobat Pro (Adobe Acrobat Pro DC). Sooo -- Reader is a PDF viewer. Get the details about Adobe acrobat DC standard Vs PRO. Adobe Reader Free version, Acrobat DC Standard, and Acrobat DC PRO. PRO version has all features of the Standard version with some more extra features. The pro gives you the option to compare two different versions of a PDF and you can convert scanned documents into searchable PDF's that are tlpslw.me: Jinka Varalakshmi. Jan 18,  · Create, edit, and sign documents with Acrobat Standard DC, and use Document Cloud services to accomplish more—in the office or on the go. From Adobe, a leader in secure digital documents for over 20 years. This one-year subscription includes Adobe Acrobat DC for Windows, Adobe Sign, and powerful mobile apps/5(5). Adobe Acrobat Standard DC with services. Adobe Creative Cloud All Apps + Adobe Stock. Adobe Captivate. Presenter Video Express. Adobe Presenter. Adobe Dimension. Adobe Technical Communication Suite. Robohelp. FrameMaker. Enterprise Term License Agreement (ETLA) Adobe Creative Cloud for enterprise.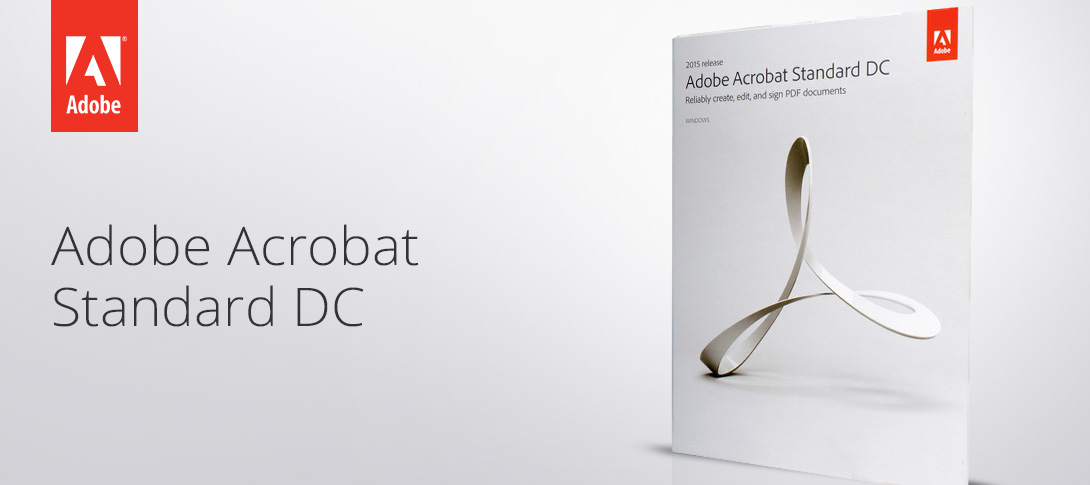 How much does it cost to get TextMate 2? | Micromat Atomic
Tagged:Kaspersky, Nero 9, Studio 2015